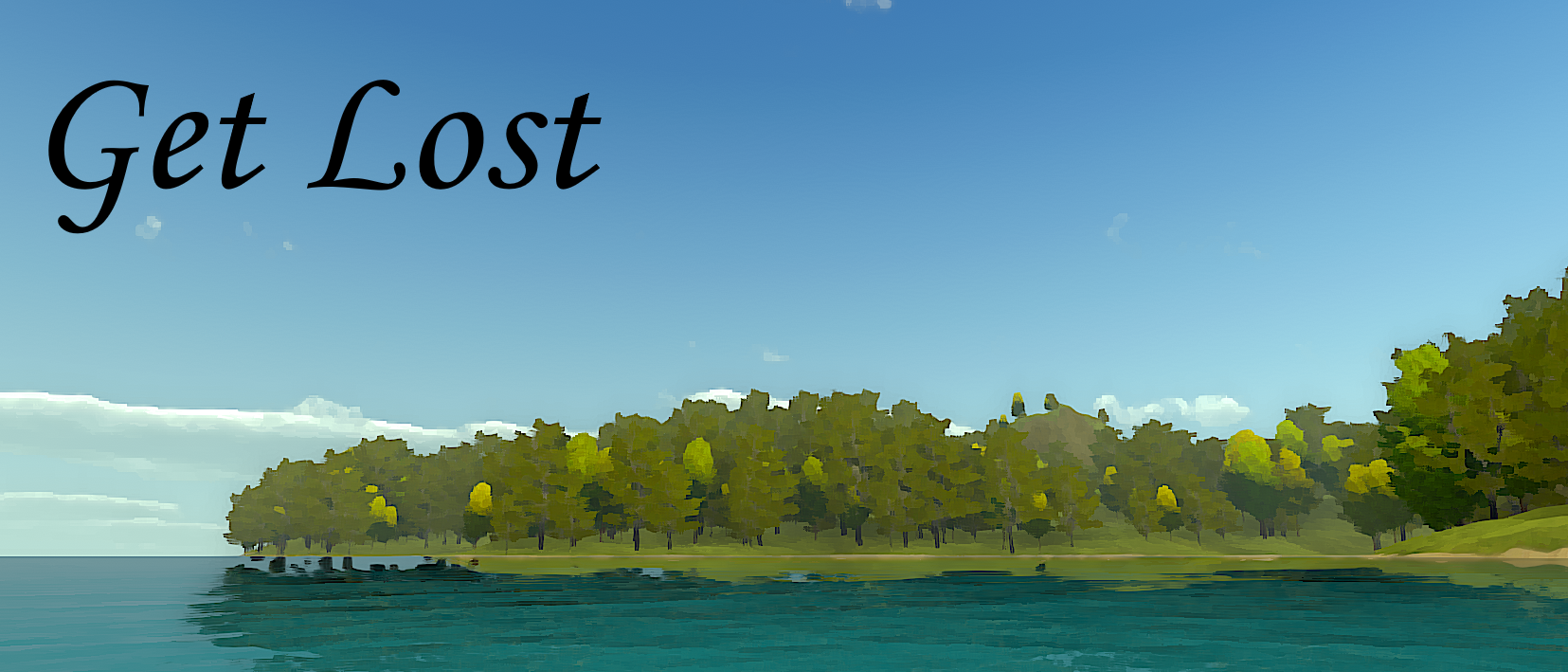 Get Lost
A downloadable game for Windows
Get Lost is a pure exploration game set on an island, spread over roughly 100 km² with dense forests, quiet ponds, and beautiful views. There is no map, no compass, no roads or paths leading you anywhere. You can walk, swim, and climb anywhere you can see without anything holding you back. Assuming you don't get lost on the way!

This is a one man project worked on my spare time. It started as a feasibility study for a larger open world game project, trying to see how much detail and view distance I could cram in while keeping a good frame rate for lower to mid end systems, but I wanted to make it a standalone as I found it very relaxing and therapeutic for myself.

Over time I want to add a bit more to the island, like points of interest one can find as they explore and get to know the island. Currently there is a small area with ruins as one example of this, but I want to expand on that idea later with other interesting areas.
A longer term goal would be working with an environment artist to really push the envelope in bringing out the natural beauty of the setting, but sadly I can't afford that currently.

If you have feedback or suggestions, please feel free to leave a comment.
Please note that currently the player cannot go underwater (planning to add that at some point). There is a day and night cycle (20 minutes each) and I intend to make that controllable by the player in a later version.


As for minimum system requirements, I've tested this on a 6-7 year old Radeon 7900 series graphics card, and Intel i5 CPU, with 8gb of ram, which should be good enough for 30FPS on average.
Controls:
F1 for in-game help (shows key bindings. Rebinding currently not available)

WASD for movement.
Shift to run.
Ctrl while running will make you slide, kinda Apex Legends style. Try it downhill!
R to auto-run.
Tab will display FPS.
Esc should quit the game.
That's it!

Download
Click download now to get access to the following files: